Talent community building with the own talent pool
Walbusch Group uses their own talent pool as additional recruiting channel. Target groups are provided with suitable content to build and maintain the Walbusch community.
Multi channel retailing – multi channel recruiting
Walbusch Group stands for classic sporty fashion that combines tradition and innovation. As employer, the family business wants to reach and attract possible future employees on a personal level.
The company focuses on various retail channels: in addition to 40 stores, online shopping and catalogues are important sales channels. In order to apply the same multi-channel approach to their recruiting, build long–term relationships with talents and introduce an alternative to unsolicited applications, Walbusch Group decided to launch their very own talent pool.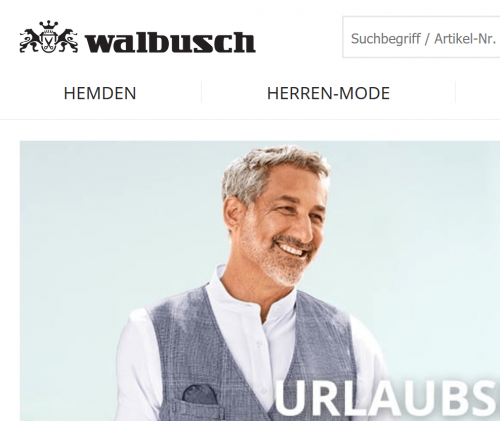 The company's talent pool replaces unsolicited applications
Job vacancies at Walbusch Group are very diverse: from Art Director to Store Manager to E-Commerce Experts. In addition to applications for open positions, the company also frequently received interesting unsolicited applications. However, the applications triggered a large amount of work and could not be managed and structured well with the existing recruiting system. Another problem was that resumes had to be deleted regularly after the storing period was over. Thus, exciting candidates could not be kept in sight for long, and promising contacts could not be followed up.
With their talent pool, the company can now stay in touch with candidates who cannot be offered a job immediately. Recruiters build up long-term relationships with talents and reach out to them if suitable positions open up. Also, since the talents always have full control over their own data, Walbusch Group now no longer has to worry about deleting talent CVs – in full compliance with GDPR.
"In our recruiting system it was hard to manage second best candidates, their CVs were deleted regularly. With myVeeta we can now store our talents' CVs without any limitation and our talents have full control over their own data."

Katja Hackler, Team Leader Recruiting & Employer Branding at Walbusch Group
Community management: the right content at the right time
For operating and maintaining Walbusch Group's talent pool, a collaboration between recruiting and employer branding team has turned out to be very effective: Recruiters structure and manage the pool and approach talents with suitable job offers. Employer Branding Specialists are responsible for content. They make sure that the Walbusch community is continuously nurtured with interesting, personalised content that helps to build and sustain long-term relationships with their talents.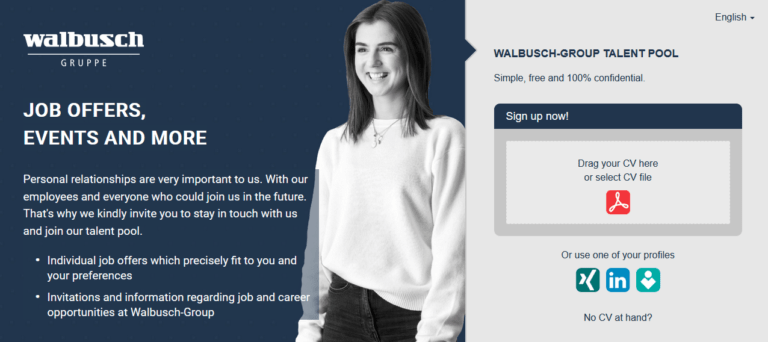 Talent pool landing page of Walbusch Group
The Walbusch community is growing
By establishing an own talent pool across departments, Walbusch Group has successfully leveraged a modern, sustainable recruiting channel. The company will continue to grow the Walbusch community continuously in order to turn interesting talents into the employees of tomorrow.